FREE LIFE INSURANCE QUOTE
Enter your date of birth to get started.
About Utley Financial Group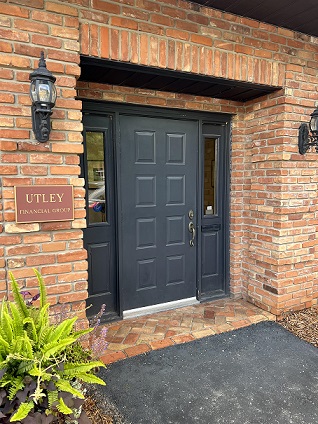 We understand your goals and dreams are as individual as you are.
Whether you're starting a new family, preparing for retirement, or saving for your child's future.
Together, we will create a customized plan that helps turn your goals into realities.
Give us a call to see how we can help you: 519-397-5000
Our Team
Darrin Utley
CERTIFIED FINANCIAL PLANNER CFP®
Investment Representative
Darrin Utley began his career with London Life in 1996 after graduating from the University of Windsor. Darrin enjoys working with his clients to create customized financial plans and strategies to best suit their individual needs. He is a Certified Financial Planner and a lifetime member of the Million Dollar Round Table. Darrin incorporated his business in 2010 under the name "Utley Financial Group" giving him greater flexibility in providing products and advice to his clients. He is actively involved in many community organizations and enjoys spending his free time with his wife Jennifer and daughters Avery and Hannah.
Stephanie Sparks
CERTIFIED FINANCIAL PLANNER CFP®
CHARTERED LIFE UNDERWRITER CLU
Investment Representative
Stephanie Sparks began her career with Canada Life (formerly London Life) in 2008 after graduating from Western University in London Ontario. In January of 2014 she officially joined Utley Financial Group. Stephanie is a Certified Financial Planner, Chartered Life Underwriter, and Investment Representative. She is a member of Advocis (The Financial Advisors Association of Canada). Stephanie is focused on her continue education in the financial and insurance fields to help improve her knowledge in the ever changing industry. Stephanie specializes in personalized financial and goal-based planning for all her clients at any stage of their lives. Her territory is all of Southwestern Ontario. Stephanie lives in Chatham-Kent with her husband Cayle and their three sons. She enjoys spending her free time with her family, friends, attending sporting events, or helping support different organizations in the community.
Dianne Downie
Financial Security Advisor
Investment Representative
Dianne Downie began her career with London Life/Canada Life in 2007, bringing with her more than 18 years of banking experience, and joined Utley Financial Group in January 2014. Her territory expands between Windsor, London, and Sarnia. Always placing the needs of her clients first, Dianne provides them with valuable financial advice and insight, working together to realize their unique financial goals. She is the very proud Mother of two grown sons and enjoys spending her time with them, her friends, and family.
Cody Wilkins
Financial Security Advisor
Investment Representative
Cody began his career in Finance with the Bank of Montreal in 2017 while working on his bachelor's degree in Business Administration through Nipissing University. After graduating in 2018, he made the move to Canada Life to begin his career as a Financial Security Advisor. Cody joined Utley Financial Group in 2021 where he continues to help his clients reach their financial goals. He is committed to continuous learning so he can always stay current in the ever-changing financial planning field. Cody grew up in Bothwell and currently lives in Glencoe, where he is an actively involved in various volunteer groups. He enjoys spending his spare time with family and playing sports such as golf, hockey, and baseball.
Process
We believe that it is important to engage in a comprehensive needs analysis with each of our clients. This is to uncover any areas of opportunity or concern that really matters to you.
This analysis is part of a holistic financial security planning approach that takes into account all areas affecting your financial life including savings and investments, budgeting, tax reduction strategies, and insurance and risk management.
All of these components are integrated in the wealth management process to maximize results for you. We are committed to this process, which typically evolves over the course of several meetings and then as an on-going engagement.

Step One: Initial Meeting: Assessing Needs
The initial meeting is a get-to-know-you session to uncover basic financial security planning needs and determine if there is a fit between you and the financial security advisor. Some of the topics to be covered include assessing your current financial situation, taking inventory of your assets, liabilities and expenses as well as determining your financial and life goals. The goal of this meeting is to determine where you are now and where you want to be and from there your financial security advisor will study your individual circumstances in order to make recommendations on the optimal way for you to get from Point A to Point B.
Step Two: Second Meeting: Recommendations


After your financial security advisor has had time to study your information, a second meeting will be arranged to discuss recommendations and present the financial security plan that was designed based on your specific needs. Only at this time will products be discussed and only in the context of the role they play in the overall plan. A questionnaire will be done to determine your risk tolerance and from there the financial security advisor's homework is to prepare the forms required to implement the solutions in the financial security plan and you will have time to think things over.

Step Three: Implementation
After you have had time to review the recommendations made in the financial security plan, a third meeting will take place to put the recommendations into action.



Step Four (ongoing): Monitoring
The financial security planning process is a life-long process and you will continue an on-going relationship with your financial security advisor, keeping your overall plan up to date in changing circumstances