What insurance planning fits a good Estate Plan?
Article Licenses: CA, DL, unknown, unknown, unknown
Advisor Licenses:

Compliant content provided by Adviceon® Media for educational purposes only.
---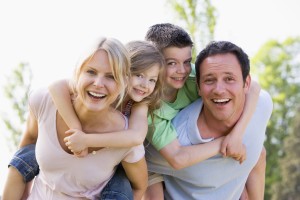 What are the key insurance components of an Estate Plan?
An estate plan is a singular categorical part within organized financial strategies aimed at achieving financial independence. Life insurance, disability insurance (group or personal), critical illness (CI) insurance and long-term care (LTC) insurance policies are key components of a good estate plan when protecting your family's financial security.
Keep your documents up to date with your life needs.  It is important that an individual maintains and updates a will and two powers of attorney documents: 1) for property such as real estate, bank accounts, and investment assets, and 2) a power of attorney for personal health care.
Life changes can affect the integration of each of the above strategic solutions. Therefore it is important to review the above aspects of an estate plan every three to five years. For example, there may be a change in the beneficiaries, where a person needs to be added or removed during an addition to the family; or if you remarry, your existing will may automatically become nullified.
There may be significant changes in your net worth if the value of your residence or investment assets change over time; or your liabilities increase or are paid off. If you have significant assets, have your accountant make sure that the best tax arrangements are in place.
Business owners If you are the shareholder of business assets, make sure that a buy sell agreement is in place in the event of your death or disability, assuring that every owner is covered with life and disability (income replacement) insurance.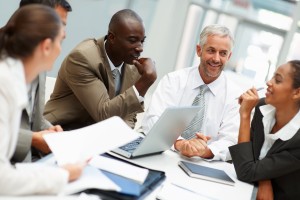 An estate plan may benefit from using formal trusts to reduce taxes and segregated funds to circumvent or minimize probate or estate administration tax and/or fees or protect assets from creditors.
Life insurance with named beneficiaries can also be solutions to transfer capital tax-free to heirs outside of probate/EAT scrutiny. For an estate plan seeking to transfer large capital assets to named heirs, it would be wise to discuss these capital-transfer techniques with an account and/or tax lawyer.
---
Publisher's Copyright & Legal Use Disclaimer
All articles are a legal copyright of Adviceon®Media.
The particulars contained herein were obtained from sources which we believe are reliable, but are not guaranteed by us and may be incomplete. This website is not deemed to be used as a solicitation in a jurisdiction where this representative is not registered. This content is not intended to provide specific personalized advice, including, without limitation, investment, insurance, financial, legal, accounting or tax advice; and any reference to facts and data provided are from various sources believed to be reliable, but we cannot guarantee they are complete or accurate; and it is intended primarily for Canadian residents only, and the information contained herein is subject to change without notice. References in this Web site to third party goods or services should not be regarded as an endorsement, offer or solicitation of these or any goods or services. Always consult an appropriate professional regarding your particular circumstances before making any financial decision.
Mutual Funds and/or Segregated Funds Disclaimer
Commissions, trailing commissions, management fees and expenses all may be associated with mutual fund investment funds, including segregated fund investments. Please read the fund summary information folder prospectus before investing. Mutual Funds and/or Segregated Funds may not be guaranteed, their market value changes daily and past performance is not indicative of future results. The publisher does not guarantee the accuracy and will not be held liable in any way for any error, or omission, or any financial decision. Talk to your advisor before making any financial decision. A description of the key features of the applicable individual variable annuity contract or segregated fund is contained in the Information Folder. Any amount that is allocated to a segregated fund is invested at the risk of the contract holder and may increase or decrease in value. Product features are subject to change.